Symetra UL-G Price Increase Effective February 16
Published on
February 16, 2018
 
On Thursday, February 15th, Symetra released the next iteration of its guaranteed universal life offering, now designated as version 4.0. Despite some downward shifts in positioning, Symetra UL-G 4.0 retains competitiveness for fullpays ages 45 and older and single-pays.

In a majority of instances, rates increased by a flat 5%. Premiums are still very competitive for single-pays and full-pay for ages 45 when considering longer term guarantees. Performance slips a little when guaranteeing to age 90, but competitive positioning falls within the same realm as the other guarantee ages. Due to significant improvements, targets improved and are fairly competitive for ages 40 and below. 

For complete details, see the Symetra memo below. 


---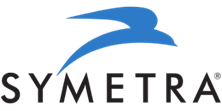 February 15, 2018

Symetra remains committed to the Guaranteed Universal Life space and maintaining a price leadership position within it. We are dedicated to offering competitively priced products and to providing you and your clients with products that are sustainable.

We will be repricing our Symetra UL-G product due to the continued low interest rate environment and the competitive landscape. With these changes, we still retain a market leadership position across death benefits and funding patterns.

Important Transition Rules for Symetra UL-G

February 16, 2018
Symetra Life Illustrator and Winflex illustration systems will be updated with these changes.

You will be able to run Symetra UL-G illustrations with the current and new rates through the transition period.
March 16, 2018
Date on which all formal Symetra UL-G applications must be received at Symetra's Home Office in good order (fully completed, signed and dated) to receive current UL-G rates.

Symetra Life Illustrator and Winflex illustration systems will be updated to reflect the new Symetra UL-G pricing only.
June 1, 2018