Symetra Reducing Maximum Death Benefit on SUL-G Product - Submit your apps before April 10th
Published on
March 20, 2017
Below is the full text of the recent Symetra memo with transition rules and deadlines. 
---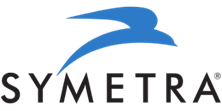 March 20, 2017

In January we announced pricing changes to our Survivorship UL-G product. At that time we communicated that we would continue to review our guidelines as well as monitor economic conditions. 

As a result of market dynamics that disproportionately impact our survivorship product, today we have two announcements: 
We are implementing additional deadline dates for pending applications.

We will be reducing our maximum death benefit cap from $7.5 million to $3 million. 
Please see important deadline dates and transition rules below: 

Symetra SUL-G 1.0 Important Dates:
 
By May 12, 2017 all Symetra SUL-G 1.0 cases (submitted prior to February 8, 2017) must be issued and paid. For 1035 exchange cases, the deadline date will be extended if the only outstanding requirement is the receipt of 1035 funds.
 
Applications that are not issued by this date can still be processed, however they will receive Symetra SUL-G 2.0 pricing and the death benefit will be capped at $7.5 million. We will require a new signed illustration and signed application. These policies must be issued and paid by June 16, 2017. 

Symetra SUL-G 2.0 Death Benefit Change Important Dates:
 
By April 10, 2017 all formal Symetra SUL-G 2.0 applications must be received in good order (fully completed, signed and dated application by both the insured and the owner) at the Symetra Home Office.

Symetra Life Illustrator and Winflex illustrations systems will be updated with the $3 million death benefit cap on April 10th. 

June 16, 2017 is the final date Symetra SUL-G 2.0 policies requesting the $7.5 million death benefit must be issued and paid. For 1035 exchange cases, the deadline date will be extended if the only outstanding requirement is the receipt of 1035 funds. 

Applications that are not issued by this date can still be processed, but the death benefit cannot exceed $3 million. In order to proceed with the case we will require a new signed illustration and signed application.

We understand this change may cause disruption and we appreciate your patience. We remain committed to providing you and your clients with products that are sustainable in the long term.  

We appreciate the business you have placed with us in the past and look forward to continuing to meet your life insurance needs in the future