Convert to a GUL Even if Your Current Carrier Doesn't Have One
Published on
August 03, 2017
Introducing Symetra's External Term Conversion Program

One of our most competitively priced GUL products is now available for conversion from any of the top 30 carriers.

If your client has a policy that meets the required criteria, Symetra will convert it to their GUL product with no exam and minimal paperwork requirements.

Program Guidelines:
Maximum issue age is 65.

Maximum policy size is $1,000,000.  

Original term policy must have been written in the last FIVE years.

Available for policies fully underwritten and issued Standard or better.
Many carriers have scaled back their term conversion options or introduced less than ideal products – if you have term policies written in the last five years that you'd like to convert to a permanent policy, we have an excellent, low cost, fully guaranteed GUL product that your clients will love. Contact a GBS Brokerage Manager to get started. 

For complete details, see the Symetra memo below or click here for the pdf version. 
---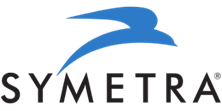 External Term Conversion Program

Policyholders who have purchased a fully underwritten single life term insurance policy from our select group of carriers within the last five years may be eligible to convert that external term policy to a permanent Symetra UL-G or CAUL policy. 

Program Guidelines

The following guidelines will apply to external term conversion cases:
Available products: Symetra UL-G, Symetra CAUL

Minimum face amount is $100,000.

Maximum face amount is $1,000,000.
Underwriting Guidelines 
Minimum age for new policy is 18.

Maximum issue age for new policy is 65.

New policy is limited to the Level Death Benefit option.

Underwriting of the original term policy must have occurred within the last five years based on the issue date and the risk must be classified as standard or better.

New policy will be issued at either a preferred or standard rate class.1

Nicotine status for the new policy will be the same nicotine status as the original policy.
Eligibility Requirements


Symetra will accept and convert only single life term insurance policies.

Policies with flat extra premiums or ratings are not eligible.

Policies with premiums being waived due to disability are not eligible.

Policy ownership and the insured must remain the same as the original term policy.

The policy-owner and the insured must be residents of the United States.

Face amount of the new policy must be less than or equal to the original face amount.

Policies must have been fully underwritten by our select group of insurance carriers.

Policies must provide a conversion privilege and currently be within the allowable conversion period.

Existing term riders for the primary insured and/or his or her spouse may be eligible for conversion along with the base term policy conversion. Rules for the base policy conversion also apply to any term rider conversion.

Certain riders on the original term policy may not be available on the new policy.

The term policy must be fully assigned to Symetra and will be surrendered. If the policy-owner decides to return the policy during the free look period, he or she may not be able to reinstate the prior coverage.

Policies that are currently assigned are not eligible.
Submission Checklist
Completed Symetra Life Part I Application.

The original term policy contract or a duplicate copy issued by the prior company (must include the policy data page).

Payment of first modal premium.

Copy of the application and medical exam used to underwrite the original term policy (if not already attached to the original term policy contract).

Completed original Absolute Assignment Form.

State replacement forms, if applicable.

Signed Symetra UL-G or CAUL illustration.

Cover letter indicating that this is a conversion.

Submit via overnight or regular mail (fax or email with PDF attachment may be accepted on an exception only basis).
Eligible Carriers


American General Life Insurance Company
Aviva Life and Annuity Company
AXA Equitable Life Insurance
Banner Life Insurance Company (Legal and General America)
Genworth Life Insurance Company
The Guardian Life Insurance Company of America
Hartford Life and Annuity Insurance Company
John Hancock Life Insurance Company
Liberty Life Insurance Company
Lincoln Benefit Life Company
Lincoln National Life Insurance Company
Massachusetts Mutual Life Insurance Company
Metropolitan Life Insurance Company
Midland National Life Insurance Company
Minnesota Life Insurance Company
Nationwide Life and Annuity Insurance Company
New York Life Insurance Company
North American Company for Life and Health Insurance
Northwestern Mutual Life Insurance Company
Ohio National Life Insurance Company
Pacific Life Insurance Company
Penn Mutual Life Insurance Company
Principal Life Insurance Company
Protective Life Insurance Company
Provident Mutual Life Insurance Company
Pruco Life Insurance Company
Reliastar Life Insurance Company (ING Life Companies)
State Farm Life Insurance Company
Transamerica Life Insurance Company
Union Central Life Insurance Company
West Coast Life Insurance Company
Western Reserve Life Assurance Company
1 All "preferred" rate classes will be issued as Preferred, and all "standard" rate classes will be issued as Standard with Symetra.